Content is king in online marketing. To rise to the top in search engine results and capture the reader's attention means to produce original and informative articles—in large volumes. Being a speedy typer does not cut it in today's digital landscape.
Most freelancers cannot employ large teams of writers that will rapidly and consistently put out content. This is where AI writers offer a boost. They streamline the creative process, speed up production, and improve quality. 
However, there is no single option, and today we have two strong contenders vying for the top spot!
Jarvis AI vs Rytr AI help copywriters stay competitive in an industry where technology outperforms standard writing practices. Both options provide advantages but also have their drawbacks. 
We will scrutinize them to see which one fits your style, making it possible to stay relevant as a copywriter crafting content for blogs, social media ads, and newsletters.  
Jarvis AI vs Rytr AI: Overview
Producing a unique article on any topic is where AI copywriting tools excel. Artificial intelligence tunes in with current trends and continuously improves its writing style thanks to machine learning capabilities. 
However, no two products are identical. It's time to get a broader perspective on our candidates and denote the titleholder of the best AI copywriting software in the Jarvis.AI vs Rytr.AI discussion.
Overview of Jarvis AI
The Jarvis AI copywriting platform is a new player in the market, released in 2021, but it quickly developed a respectable reputation.
The artificial intelligence implemented by Jarvis.ai is GPT-3 technology, not very different from tech solutions implemented by other online marketing platforms, such as Shopify or Salesforce. 
Jarvis AI assists writers in meeting their objectives by producing high-converting copy. The best part, writers are not limited to a specific format.
With Jarvis.AI, you can enhance ideas for social media posts, blogs, emails, and landing pages—the list goes on. 
The software aims to lessen the burden of demanding chores and help writers collaborate easily. In the case of writer's block, the 50 templates will get you inspired and on the right track. 
One advantage for writers active in several international markets is the option to translate the content into 26 supported languages. 
Every written piece is 100% original. Plagiarism is not an issue with the AI, which follows perfect SEO parameters. The entire package is accessible at flexible prices.
Overview of Rytr AI
Rytr.AI is a writing assistant utilizing artificial intelligence to generate content automatically. It doesn't discriminate between digital marketing industry branches.
The user only needs to provide the instructions, and the AI will get to work—producing enticing articles, emails, social media posts, landing pages, and YouTube scripts. 
There are nearly a million users of this affordable writing software. Like most of its counterparts in the industry, it is also reliant on GPT-3 technology as the driving engine of the Rytr AI content writer.
The linguistic portfolio of Rytr.AI writing encompasses 30 languages, which will help your post reflect the native tone of the target audience. While on the topic of tones—writers have access to 20 writing tones that accurately drive the point. 
Something that comes in handy with the 30 templates, which create a framework to develop ideas. Rytr is an excellent option for writers on a budget and in need of plagiarism-free content that improves SEO ranking.
Jarvis AI vs Rytr AI: How to Use
Using both applications is straightforward. Using the platforms is intuitive as long as the writer knows the objectives of the article or post—the Ai does the rest. 
Working in the Jarvis.AI copywriting tool comes down to a three-step process, and the same dynamic applies to the Rytr.AI content writer.
To get a better idea of how to use the platforms, we provide the following steps:
Step 1: Select a template or content type.
Step 2: Describe the content by providing some input, such as keywords. By defining the parameters, the final output will align with the objectives.  
Step 3: Generate the content. Both programs will automatically write the required material using the suggested parameters as guidance.

Although the usability is similar when comparing Jarvis.AI vs Rytr.AI, the option that makes it possible to achieve objectives is where the platforms part ways.
Jarvis AI vs Rytr AI: Features
The most exciting aspect of both programs is that they can write original content. However, they make this possible with features that can be their strengths but also weaknesses.
Although they follow a similar pattern on the surface, some nuances make them different, manifesting through the various options that facilitate content generation. 
Let's see how the Jarvis AI vs Rytr AI debate looks through the prism of their features, where they overlap and diverge.
1. Content Templates
The selection of templates in Jarvis.AI is more extensive, with 50 at last count, compared with only 30 on the Rytr.AI.
Nonetheless, the template categories are nearly identical, comprising social media copy, product description, and business plan. 
Nevertheless, the quality is not the same. The Jarvis AI assistant offers greater flexibility, and the range of keywords is more substantial, with more room for interactivity. 
So, if searching for a more comprehensive layout that will do the heavy lifting, Jarvis.AI is your candidate. Yet, when using Rytr.AI writing templates, the job will also get done—just not at the same rate.
2. Supported Languages
Numbers never reveal the entire picture. Take, for example, the linguistic capability of both programs. On paper, Rytr.AI supports 30 languages, while Jasper.AI currently offers 26 languages.
However, there is a twist. With the Rytr AI content writer, there is no option to translate from one language into another, meaning there is not a lot of value to writers that know only one or two languages. 
This is where Jasper.AI emerges as a winner. It supports a smaller repertoire of languages, making it possible for the AI to write in 26 languages. Nevertheless, it functions as a first-class translator, making multilingual copies of your work.
3. Integration with Third-Party Apps
Jarvis.AI does not offer third-party app integration to users, except for Surfer SEO. Generally, options are more limited when compared with Rytr.AI, which provides multiple integrations with third-party apps.
4. Workflow Management
Content creation requires several stages, and at times team collaborations get is inevitable. The two platforms follow a standard automated format for planning, writing, and editing content for effective workflow.
The Jarvis AI copywriting process is streamlined, which is also the case with the Rytr AI writing tool.
5. Browser Extension
Extensions for browsers are a standard package today, and both platforms thrive in this category. Rytr's browser extension makes creating a copy on Gmail, WordPress, and Facebook easier.
Jarvis does not fall behind and offers extensions for Chrome and Edge that improve productivity.
6. SEO Integration
Producing relevant long-form content in a few minutes with the assistance of an AI is one thing, but making the article SEO-friendly is a whole other matter.
The prose that flows through the blog post is not as valuable as the parameters that can contribute to a higher ranking in search engines. 
Jarvis AI assistant strong-arms this angle with the help of Surfer SEO as the attribute in creating SEO-worthy content.
Still, Rytr is a bit more active in this area, with a proprietary SEO analyzer that selects the most relevant keywords. Plus, SEMrush is a trusted partner bringing extra SEO power to the generated content.
7. Quality of Support
Artificial intelligence is a concept that many expect to be error-free. However, glitches happen, and sometimes guidance is necessary to activate the wanted feature.
With Rytr.AI, you get a live chat for a fast response, or you can write an email to get proper instructions. 
The customer support on Jarvis is fantastic. The team is available on social media, plus the Facebook page functions as a bridge that connects content marketers. 
Numerous tutorial videos provide instructions on how to get the most out of Jasper.AI. For any issue, drop a mail to customer support, which will respond promptly.  
8. Plagiarism Checker
Google crawlers have an appetite for original content, and marketers that strive to rank high need plagiarism-free material. As content writing tools, both platforms offer a plagiarism checker but take opposite approaches. 
Rytr has a reliable built-in plagiarism checker that identifies sentences borrowed from other blog posts. Signaling where you need to intervene and rephrase the content. It's a great tool that provides peace of mind. 
Generating original content is a top priority at Jasper.AI, but there is no in-built plagiarism checker in this case. The platform partners with Copyscape, which counts as an industry standard for advanced plagiarism checkers.  
Jarvis AI vs Rytr AI: Pricing
A better product tends to require premium prices that match the overall features of the platform. 
In the case of Jarvis AI vs Rytr AI, the pricing plans reflect the offer, and it's up to the user to decide if the given options meet the needs and budget.
Jarvis AI pricing comes in two packages, the Starter and Boss Mode plans. The Start plan is excellent for a short copy but lacks advanced options such as Surfer SEO integration and Jarvis Command.
The package starts at $29 with a word count limit of 20k per month but can get extended to 320k for $399.
The Boss Mode is excellent for a long-form copy. Copywriters preparing for a big project will find this advanced option more suitable.
This package includes Cityscape, Surfer SEO, and Grammarly. Pricing depends on the word count, with 50k per month costing $59, while for 700k, you will have to pay $600.  
Rytr.AI tends to be more generous with three pricing plans. Unlike its competitor, it offers a free trial and permits up to 5000 monthly characters, which get produced with a limited scope of features. 
That is the best way to get a feel for the program. When ready for a more serious project, you can migrate to the Saver plan, which ups the word count to 50k per month.
This option equips you to write tweets, product disruption, and other social media posts for only $9 a month. 
If planning to work on a long-form copy, the Unlimited plan at $29 per month will eliminate the word count limit and make every feature available.
Jarvis AI vs Rytr AI: Pros & Cons
Every coin has two sides, and the same applies to the Jarvis AI copywriting platform and Rytr AI writing tool, excelling in some aspects but disappointing in others.
Let's examine the advantages and disadvantages of both options:
Pros of Jarvis AI:
Mobile-friendly;
Large database of words and phrases;
Input and output languages;
Integrates with Surfer SEO, CopyScape, and Grammarly;
Voice dictation;
Collaboration tools;
Advanced plans;
Facebook community.
Cons of Jarvis AI:
No free plan;
Pricy plans.
Pros of Rytr AI:
You can generate unlimited characters ;
Mobile-friendly;
Affordable plans;
Free plan;
Chrome and Edge extensions;
You can write in over 30 languages;
Live chat for customer support.
Cons of Rytr AI:
Fewer templates;
No features for collaboration;
Translation not possible;
Small database of words.
How to Choose the Right Tool
Choices are subjective, and circumstances will dictate the best option for your needs. Most freelancers and copywriters have to manage their finances and invest smartly in various tools that improve their production. 
Quality content is a prerequisite, and a comprehensive copywriting platform offers an edge on the market.
Jarvis.AI vs Rytr.AI have a large consumer base, meaning writers get high value from them. That's why comparisons that filter key differences between market leaders are essential.
Some have recommended Jarvis as the superior option for marketing agencies, while Rytr.AI is a solid choice for freelance copywriters.
If searching for a mid-range AI writing tool, Rytr.AI fits the bill perfectly. However, if you prefer an advanced tool, Jarvis offers more advantages when creating high-quality content—and the Jarvis AI pricing reflects this.
We may receive compensation from the below providers if you purchase through the links provided. Read more here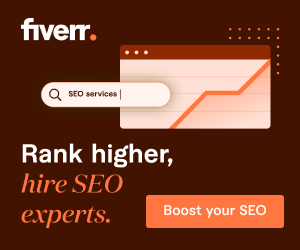 We've got the best deals for the best tools