If you're familiar with digital marketing, you know that an all-encompassing digital marketing tool can do wonders for your online business.
When it comes to devising what will be a successful digital marketing strategy, a keyword-searching tool is one of the most important aspects of digital marketing to consider. 
Being one step ahead of the competitors is an invisible asset paramount for a stupendous head start in digital marketing. But, to achieve that headstart, a suitable keyword research tool is a must.  
Out of the bunch of options, KWFinder makes a shining example of what a digital marketing tool for keyword research should do.
With 2.5 billion related keywords, 100 million competitor keywords analyzed monthly, and 52k locations at hand, KWFinder makes for pure digital marketing magic. 
Read on as we present a detailed 2022 KWFinder review – from advantages and disadvantages to pricing, plans, and more!
KWFinder Pros and Cons
As is the case with a lot of digital marketing tools, the KWFinder also comes with its own strengths and drawbacks.
In this KWFinder review, we'll take a closer look at what makes the tool stand out and where it might fall short in terms of performance and results. 
The Pros
Quick and Lightweight 
In the world of digital marketing time is money and KWFinder understands that aspect superbly well. The tool is exceedingly speedy and quick when searching for keywords, and able to load great volumes of information in no time.
It is also quite efficient in offering suitable keyword suggestions for your business. Lag time is not an issue with KWFnder, meaning the platform loads fast and delivers tailored results in seconds. 
User-friendly 
As a superb keyword-searching tool, KWFinder does an excellent job of simplifying the modus operandi for users. It has a user-friendly interface that lets users find what they are searching for without vehement clicking. As such, the tool is an excellent match for both newbie users and experienced digital marketers. Learning how to use and manage KWFinder is simplified and clear as well.  
Option-rich SEO Metrics
KWFinder is interconnected to Moz, Majestic, and a few other related tools. Due to this, it can provide a smooth delivery of information, alongside its own Link Profile Strength feature. What's particularly convenient about KWFinder is that you aren't required to consult with any of these services to get the info you need, since KWFinder does the heavy lifting for you – delivering all data-related information you need.  
Multiple Logins Available 
If you run your business with a team, using KWFinder will fit your needs like a glove.
The tool offers multiple users to use the tool interchangeably, but only if you opt for the Premium or the Agency subscription plan. The multiple-login options come in handy for achieving optimal workflow and dispersing the workload adequately so as to achieve maximum efficacy. 
Web-based 
As a web-based application, KWFinder will not require you to install any add-ons or extensions. All you need to use it is a viable internet connection and a suitable device. Being web-based allows KWFinder to skip over the download and setup process – everything is already laid out immaculately on the web.  
Rich in Options
Using the KWFinder to its fullest potential means you will not just get a stellar keyword-searching tool, but also a SERPChecker, LinkMiner, SiteProfiler, and SERPWatcher – all available in the package. In essence, with KWFinder, you will be getting 5 digital marketing tools in a single web-based application.
Trial Option Included 
KWFinder lets you test the waters before you use it. For new users and those who want to learn if the tool is a match for their business needs, the brand offers a 10-day trial period where you can try it for free. 
Saves All Progress
Regardless of the options KWFinder generates, users can trust that their queries will be saved. Also, the tool allows you to filter certain results that work to your benefit and save them for future use or comparison. 
Affiliate-friendly 
Not many digital marketing tools actually encourage affiliate programs, but KWFinder is different. As part of its offering, it also includes a 30% lifetime commission for all partners within the KWFinder Affiliate Program, as a way to further promote its tool efficiency. 
The Cons
Limited Tab Options & No Competitor Research
Unfortunately, KWFinder isn't designed to offer keyword searching from more than 1 tab, unlike other competitors. It also doesn't allow for competitor research, unlike, say, SEMrush. 
Limited Results & Low Customizability
KWFinder can help you with only a limited number of keyword search results. The keyword searches are also limited, regardless of the subscription plan that you are using. Plus, KWFinder won't offer an option to customize the SERPChecker preview.
Not Affordable 
To the dismay of many digital marketing enthusiasts, KWFinder is on the more expensive side, and the prices for the different packages won't usually suit most users. 
Limited Reimbursement 
KWFinder didn't deliver on the money-back guarantee, since the company only allows two days for a reimbursement claim. 
KWFinder Pricing and Available Plans
KWFinder updated its trial option policy and allows all users to test out the tool for 10 days before the free usage expires. The tool's free trial is fit for everyone who wants to make the most of its features without being charged or including their personal details. 
Prior to 2019, KWFinder only allowed users to try out the tool for a limited number of keyword searches a day. 
In terms of KWFinder plans, there are 3 subscription plans – a Basic, Premium, and Agency plan, paid monthly or annually. What separates each of the service plans from one another is the limitation of the searches. 
The Basic Plan – estimates $29.90 a month for annual subscriptions.


The monthly paid option for this plan is $49 a month. 

The Premium Plan – for annual subscriptions, the plan has a monthly cost of $39.90 a month, and $60 for month-by-month payments. 
The Agency Plan – offers $79.90 a month for annual subscriptions and $129 for monthly subscriptions. 
According to the users of KWFinder, the Basic plan is the most suitable one for many, mainly because the amount of tracked keywords and keyword searches that are included in the plan are more than sufficient. However, more seasoned digital marketers report a certain drawback of the Basic plan, in terms of the keyword search limit. 
How to Use KWFinder: The Features 
This particular digital marketing tool is packed with handy features you can use to your advantage. From list creation and keyword research to integration with other tools, let's shortlist some of the best features KWFinder offers.
Keyword and Long-tail Keyword Search
This feature is probably one of the most utilized ones the KWFinder offers to users.
As soon as you input the keyword you are searching for, the program will provide several indicators related to the keyword, like keyword trend, keyword search, CPC info, PPC info, and KD stats. The platform enables searching long-tail keywords search by people using low search engine optimization results. 
Multiple Uploads and Reviews 
KWFinder offers you the chance to upload multiple keywords for analysis. And, instead of offering only keyword suggestions, KWFinder will analyze the keyword in-depth, and display the KD index for every single keyword you have researched.  
Domain Research 
Thanks to this feature, users can take a sneak peek into all keyword positionings on other sites. This is quite helpful when it comes to doing competitive research since it can improve your keyword list in no time. 
List Creation 
Creating keyword lists limits the time you spend on selecting each keyword individually. The ultimate goal of the KWFinder is to create keyword lists. You can make the most of it by creating different lists and adding keywords simultaneously – all while you perform your keyword research. When done, you can copy the lists to the clipboard or download them as a CVS file. 
Interoperability 
With KWFinder, you can also use some other tools to complement your overall keyword-searching experience and boost your SEO stats. SERPChecker, SERPWatcher, LinkMiner, and SiteProfiler are all complementary tools that will help you achieve more by checking search result pages, monitoring the keyword ranking, researching, reviewing backlinks, and referencing certain sites. 
KWFinder Ease of Use
KWFinder is a digital marketing tool that's superbly easy to use and makes one of the traits users value the most. The clutter-free, clean UI design is devised with all levels of users in mind, including absolute beginners. That said, experienced digital marketers, too, appreciate the straightforward design KWFinder offers, since it allows for easy navigation, has immaculate presentability, and puts practicality above all else.
By using KWFinder, you can review each drop of data without losing your way around its features. Driven by user suggestions, KWFinder decided on a clean color palette that makes navigating the platform as smooth as possible. The user dashboard is also clean-cut and contains all features in one place, enabling maximum clarity for users who want to have every extra tool in hand. 
Finally, the platform allows users to switch between light and dark mode and includes a functional category filter regarding the language, location, and keywords users want to search for. 
Customer Support at KWFinder
The majority of KWFinder users are super-satisfied with the platform's customer support team. Users can reach out to KWFinder's customer support team via email or live chat and expect prompt and relevant replies. The customer team is available round the clock and offers an additional FAQ section for users who prefer it. For advanced help, such as for API access, you need to contact the tech team via an online form, and KWFinder handles such requests on a case-by-case basis.
Alongside this, the provider offers a YouTube channel, where you can discover how-to guides and basic tutorials to help you navigate the tools better. 
FAQ 
We may receive compensation from the below providers if you purchase through the links provided. Read more here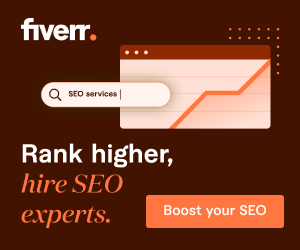 We've got the best deals for the best tools